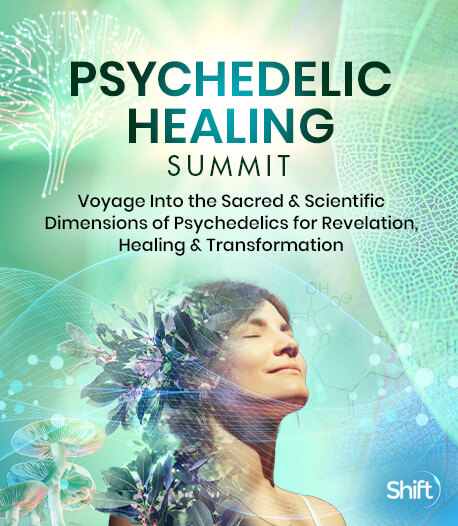 Program & Replays
The Connection Between Neuroscience, Mindfulness Practices & Psychedelics
Broadcast on May 09, 2023
With Rael Cahn, MD, PhD
Hosted by Joe Tafur, MD
Join Rael Cahn, MD, PhD, as he explores the connection between mindfulness practices and psychedelics. He'll share details about his own neuro-processing research, from sensory encoding to attentional engagement, and how these are affected by the practices of meditation and psychedelics.
In this session, you'll discover:
How the connection between mindfulness practices and psychedelics can play an essential role in health and wellness
Updates on psychedelic neuroscience research and its correlation to awareness, mindfulness practice, and wellness
The difference in how the brain responds when it's in a less mindful state compared to when it's in a meditative state
The opinions expressed here are those of the author/presenter and are not representative of Shift Network employees, customers, or other presenters.
Love this Speaker and What They Have to Say?
It can be yours to keep... forever.
Get lifetime access to the summit and bonus material by upgrading now!
UPGRADE HERE
Rael Cahn, MD, PhD
Clinical Associate Professor of Psychiatry, USC Center for Mindfulness Science
Rael Cahn, MD, PhD, is a clinical associate professor of psychiatry with the USC department of psychiatry, and directs the USC Center for Mindfulness Science as well as his lab at the USC Brain and Creativity Institute. Broadly, his lab is focused on neurophenomenology and integrative psychiatry. Current studies are focused on investigating the efficacy of meditative practices for personal development as well as psychological distress, and the neurophysiologic changes underlying the clinical efficacy of meditation and mindfulness for depression, anxiety, and substance use disorders. One specific focus of his current meditation research regards the neural correlates to the transformation of the experience of self and narrative-free awareness. He is also investigating the epigenetic basis to MDMA-assisted therapy for PTSD in collaboration with the MAPS phase III trial of MDMA Assisted Therapy, and developing a study evaluating the clinical efficacy of a novel ketamine-assisted mindfulness training program for treatment-resistant depression.