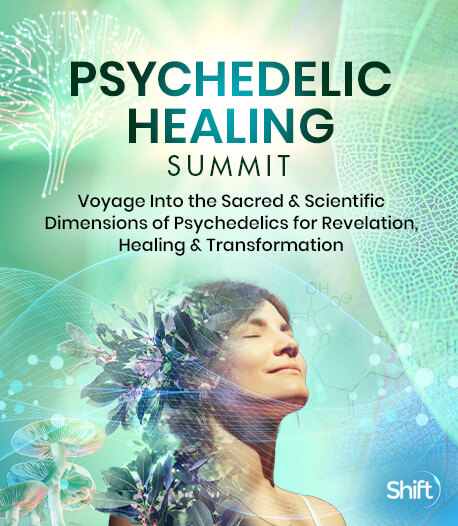 Program & Replays
How to Use Psychedelics in the 21st Century
Broadcast on May 10, 2023
With Zach Leary
Hosted by Joe Tafur, MD
According to Zach Leary, the rise of psychedelic-assisted therapy in the last decade has created an enormous demand and renewed interest in the power of these medicines. However, with a rise in popularity and a rush to capitalize on the business of psychedelics comes a risk that should be recognized by the entire culture — by taking a look at the history of psychedelics in the West (1950s-today), where things went wrong, and how these medicines can be best used in the 21st century.
In this session, you'll discover:
A new take on set, setting, and sustainability
Keeping cognitive liberty alive is vital
It's important to curb elitism, and keep access safe and effective for all
The opinions expressed here are those of the author/presenter and are not representative of Shift Network employees, customers, or other presenters.
Love this Speaker and What They Have to Say?
It can be yours to keep... forever.
Get lifetime access to the summit and bonus material by upgrading now!
UPGRADE HERE
Zach Leary
Host of the MAPS Podcast, Head Facilitator, Evolution Retreats, Writer
Over the course of the past 35 years, Zach Leary has found himself at the center of the psychedelic movement with a front row seat for the modern renaissance, while also having first hand knowledge of the historical legacy of the counter culture's influence on psychedelic healing.
After spending many years as a digital marketing expert, working for some of the worlds largest brands, Zach had a wake up call over 10 years ago that thrust him back into the center of the psychedelic cyclone — thanks to the influence of his primary teacher and mentor, Ram Dass. Since, then he's found his own unique voice and way to contribute to the revolutionary new psychedelic movement we find ourselves in today.
As a health and wellness facilitator, integration coach, guided session therapist, and seeker of all things mystical, Zach has worked with people one-on-one to help them heal with the assistance of psychedelic medicines. As a teacher, Zach has taught people his unique approach to psychedelic studies, safe use and harm reduction, the history of psychedelics, and how to be a well rounded, knowledgeable, and safe practitioner.
Zach currently hosts The MAPS Podcast. He has in-depth knowledge of psychedelic-assisted facilitation, is a trained meditation teacher, a student of bhakti yoga, an IFS enthusiast, and an expert in the history of psychedelic culture and its many methodologies. He is also the head facilitator at the Evolution Retreats in Negril, Jamaica. Evolution Retreats is a beautiful retreat center that does legal psilocybin retreats using the most modern and effective methodologies available. As an author, Zach's first book And Now, The Work Begins: Psychedelics in the 21st Century and How to Use Them will be published in late 2023.