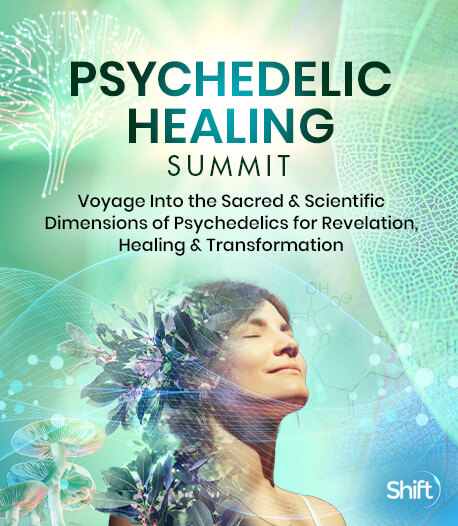 Program & Replays
Healing as a State of Consciousness
Broadcast on May 08, 2023
With Xochi Bucuru
Hosted by Joe Tafur, MD
According to Xochi Bucuru, through the master plants you can return to your original memory, remembering and understanding your connection to nature. In this way, you can delve into the nature of the body and your humanity. The path of healing requires receptivity and an awakened natural conscience. Understanding the language of the planet on which we live is the basis for living in health and harmony. Xochi will review the purpose of the master plants and their contribution to purification and reconnection with life.
In this session, you'll discover:
Essential principles of natural consciousness and the composition of your physical body in connection with the elements of creation
Healthy and respectful practices to engage in with master plants
An experiential space to share songs that cleanse, harmonize, and invoke natural health
The opinions expressed here are those of the author/presenter and are not representative of Shift Network employees, customers, or other presenters.
Love this Speaker and What They Have to Say?
It can be yours to keep... forever.
Get lifetime access to the summit and bonus material by upgrading now!
UPGRADE HERE
Xochi Bucuru
Traditional Healer, Communicator, Educator and Health Promoter
Xochi Bucuru is a Colombian traditional healer and educator in the areas of health and human development, a cultural manager, and a promoter of Indigenous community projects. Her education about ancestral medicines, and especially about the healing processes with Yage, or Ayahuasca, began at the age of 14, thus giving birth to a life of total dedication to the study and service of ancestral knowledge. Since 2009 she's been working as a traditional healer, and in 2020 received legal recognition by the Colombian Ministry of Culture as a traditional doctor, which gives her the authority to provide training in areas of health, and to provide care and support using natural treatments.
Her vocation for art and culture led her to study art, management, and political culture with the corporation Corpo Redes and the District University, training she's exercised in parallel with the development of cultural projects under the direction of the Cultural Corporation Tras La Huella, a nonprofit organization that promotes transmission and protection of ancestral knowledge. She is co-producer and scriptwriter of the documentary Kumanday la ruta de los pueblos, and co-creator of the photo book Uchuamy, a collection of community pedagogical material.