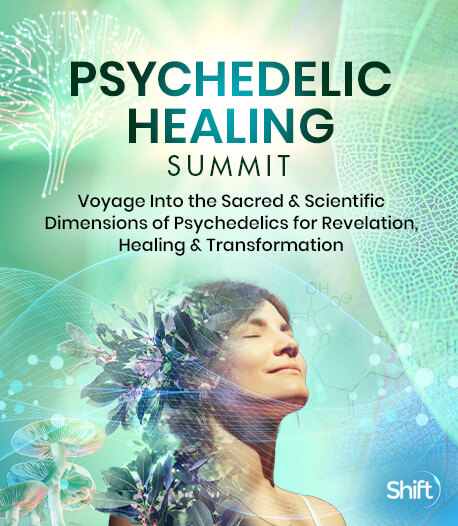 Program & Replays
Sharing Traditional and Sacred Medicine With the World
Broadcast on May 10, 2023
With Rutury Temay
Hosted by Joe Tafur, MD
In this session, Rutury Temay talks about his culture, the Wixarika tribe, and his perspective for how to easily flow in a connected way of living. He discusses how important it is to begin to create a medicine plan that embodies the traditional cultural view of connecting with everything around you, and how to heal by using a planning method that is connected within you. He also talks about traditional medicine ceremonies that connect you with everything, with all creatures of the Universe — and traditional medicine that teaches you how to get to know the energies around you.
In this session, you'll discover:
What traditional medicine actually means
Medicine gives you access to rituals and ceremonies that interconnect you with all the energies around
How to condition your mind with the truth about healing
The opinions expressed here are those of the author/presenter and are not representative of Shift Network employees, customers, or other presenters.
Love this Speaker and What They Have to Say?
It can be yours to keep... forever.
Get lifetime access to the summit and bonus material by upgrading now!
UPGRADE HERE
Rutury Temay
Traditional Wixarika Medicine Person and Co-Founder of Nonprofit Indios Huichol
Rutury Temay is a traditional Mara'akame, or medicine person, from the Wixarika (Huichol) tribe in the Sierra Madre Mountains in Mexico. He comes from a highly regarded lineage of medicine people, including his father, grandfather, and dear sister Jaichima, who taught him the traditional ways from the time he was born. As a young man, he joined his sister in Arizona and lived and worked with her for many years, facilitating group workshops and pilgrimages, individual spiritual guidance healing sessions, and many other ceremonies for people in the U.S. and Mexico.
Rutury has been involved in numerous Native American gatherings and summits, and has worked with tribal people from all over the world. He is fluent in English, Spanish, and his native Wixarika language. He's been guided by the elders of his community to represent his people in the wider world, and has been given rare permission to share his authentic knowledge of the healing ceremonies that have been passed down to him over the course of his lifetime. He is deeply committed to helping the people of his tribe, and is a guardian of the Wixarika traditions. Rutury is a co-founder of Indios Huichol, a nonprofit organization that hosts workshops and ceremonies in Mexico and at Ancient Springs Retreat Center in the high desert in Cornville, near Sedona, Arizona. All profits from Indios Huichol are used to support the elders and other needs in the Wixarika communities.