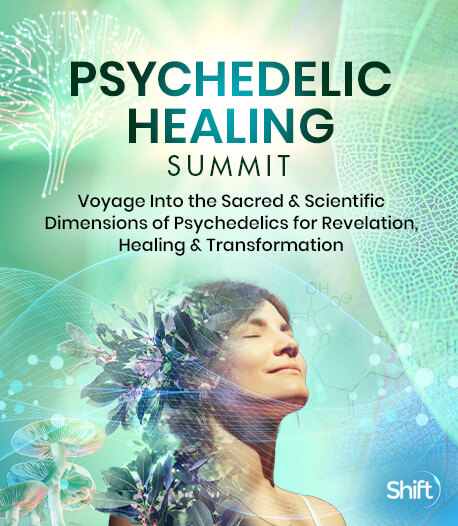 Program & Replays
Your Molecules Respond to Your Experiences
Broadcast on May 12, 2023
With Candace R. Lewis
Hosted by Joe Tafur, MD
According to Candace R. Lewis, trauma can impact mood, behavior, and physiology by altering the molecular regulation of genetics, a process known as epigenetics. Salient experiences throughout your life can alter brain structure and function by changing your genetic expression. Trauma-induced epigenetic changes may be the primary drivers of symptom manifestation. Her research aims to understand if healing psychedelic experiences can reduce symptoms through epigenetic changes along a similar pathway.
In this session, you'll discover:
How your neurobiology responds to your experiences and shapes behavior
Discover the potential molecular pathway that determines why trauma is such a strong predictor of psychiatric symptoms
Healing psychedelic experiences may reduce symptoms through epigenetic processes
The opinions expressed here are those of the author/presenter and are not representative of Shift Network employees, customers, or other presenters.
Love this Speaker and What They Have to Say?
It can be yours to keep... forever.
Get lifetime access to the summit and bonus material by upgrading now!
UPGRADE HERE
Candace R. Lewis
Assistant Professor at Arizona State University
Candace R. Lewis grew up in rural Alaska and earned her bachelor's degree in psychology from the University of Alaska, Anchorage. After a year of road-tripping and international travel, she earned her PhD in behavioral neuroscience from Arizona State University (ASU) in 2015. As a graduate student, Candace published research demonstrating that early life stress may increase vulnerability towards developing a substance use disorder through epigenetic processes. After earning her doctorate degree, she completed a Fulbright fellowship at the University of Zurich Psychiatry Hospital where she investigated the dose-dependent effects of psilocybin on brain responses and behavior. After she completed her fellowship, she returned to Phoenix, AZ, and completed a post-doctoral fellowship at the nonprofit Translational Genomics Research Institute (TGen) funded by Science Foundation Arizona. During this time, she also obtained her masters in counseling degree.
Candace now runs an independent research laboratory at ASU called The BEAR Lab. Her research focuses on the impact of early life social experiences on epigenetic regulation of gene systems involved in mental health, the relationships between peripheral epigenetics and brain structure, function, microbiome composition, and behavior, and the potential of psychedelic-assisted therapy to improve wellness through psychological healing and epigenetic alterations.