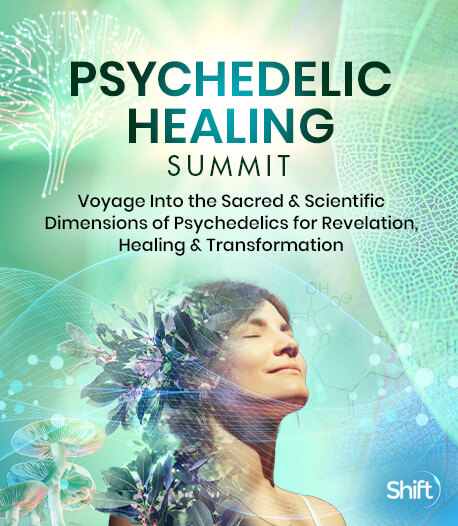 Program & Replays
Interstitial music: Music for Mushrooms by East Forest - Click here to purchase
The live summit is over. However, you can still get the recordings and transcripts of all the summit sessions. Upgrade to receive unlimited access to the inspiration, resources, and powerful practices presented by the experts featured in the Psychedelic Healing Summit series.
In this empowering series, you'll embark on an eye-opening exploration that blends science, education, and practices you can integrate into your daily life without actually ingesting medicine.
Psychedelic healing is slowly entwining with conventional approaches to the mental health field; we're seeing the fusion of clinical treatment with expansive heart consciousness.
It's one of the pathways that people around the world are exploring to address anxiety, depression, trauma, and burnout — creating space to deepen inner healing and authentically connect with others.
The Psychedelic Healing Summit series is your source for expert guidance on this rapidly changing approach to mental wellness and spiritual connectedness — bringing together leading-edge science and research with sacred knowledge passed down for generations by Indigenous elders and lineage holders.
This extraordinary series has been thoughtfully designed to give you a rich understanding of the emerging world of psychedelic-informed healing — from its origins through present-day best practices to support you on your healing path.
Enjoy this special series!