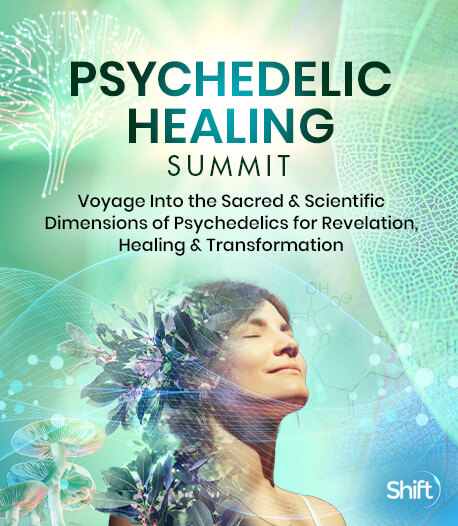 Program & Replays
Reopening Critical Periods in the Brain With Psychedelics
Broadcast on May 10, 2023
With Gül Dölen, MD
Hosted by Joe Tafur, MD
Gül Dölen, MD, will discuss her lab's discovery that psychedelics reopen critical periods in the brain. She will explain the neurobiological basis of their mechanism, and explain how this framework can be used to expand the scope of disorders that psychedelics might be used to treat.
In this session, you'll discover:
MDMA, ketamine, psilocybin, LSD, and ibogaine share common molecular, synaptic, and behavioral properties
The duration of acute subjective effects of psychedelics in humans is proportional to the open state of the critical period they induce in mice
Psychedelic-mediated critical period reopening is context dependent
The opinions expressed here are those of the author/presenter and are not representative of Shift Network employees, customers, or other presenters.
Love this Speaker and What They Have to Say?
It can be yours to keep... forever.
Get lifetime access to the summit and bonus material by upgrading now!
UPGRADE HERE
Gül Dölen, MD
Associate Professor of Neuroscience and Neurology, Johns Hopkins University, SOM
Gül Dölen, MD, is a pioneer and world leader of psychedelics research. Her laboratory has discovered a novel mechanism that could account for the broad range of therapeutic applications that psychedelics are currently being tested for today. Specifically, her lab has discovered a novel critical period for social reward learning and shown that this critical period can be reopened with psychedelic drugs like MDMA, LSD, psilocybin, ketamine, and ibogaine. Building on this discovery, she's formulated the hypothesis that psychedelics may be the long sought "master key" for unlocking critical periods across the brain. Importantly, understanding psychedelics through this framework dramatically expands the scope of disorders (including autism, stroke, allergy) that might benefit from adjunct therapy with psychedelics, an approach she has dubbed the PHATHOM project (Psychedelic Healing: Adjunct Therapy Harnessing Opened Malleability).