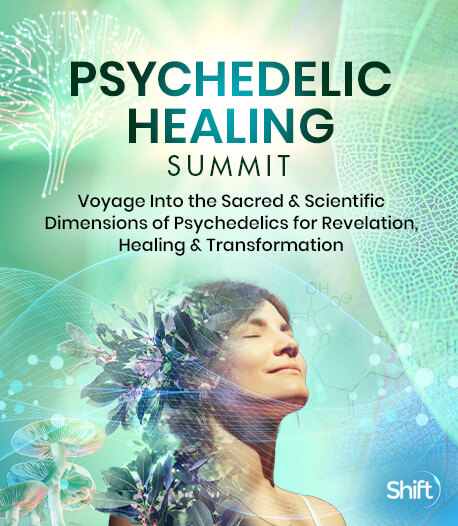 Program & Replays
How Psychedelic Therapy Is Different
Broadcast on May 10, 2023
With Will Van Derveer, MD
Hosted by Joe Tafur, MD
Many therapists are eager to provide psychedelic-assisted therapy. Join Will Van Derveer, MD, as he explores the ways psychedelic psychotherapy requires a different skill set compared to ordinary therapy. This session will explore three elements that are important to understand — a psychedelic therapist must be able to sit with themselves, somatic interventions work better than cognitive ones, and a therapist's own experience in receiving psychedelic therapy can be very relevant.
In this session, you'll discover:
The core competencies of a psychedelic therapist, including ethics, touch, and presence
The ability to meet the emergence of traumatic material held in the client's body is an essential competency
The inner psyche can be terrifying — ongoing exploration of one's own difficult terrain and inner healer is essential
The opinions expressed here are those of the author/presenter and are not representative of Shift Network employees, customers, or other presenters.
Love this Speaker and What They Have to Say?
It can be yours to keep... forever.
Get lifetime access to the summit and bonus material by upgrading now!
UPGRADE HERE
Will Van Derveer, MD
Co-founder of Integrative Psychiatry Institute, Psychiatrist, Researcher, Author
Will Van Derveer, MD is co-founder of Integrative Psychiatry Institute (IPI), which teaches therapists and doctors advanced tools for resolving the causes of mental illness. In collaboration with the Multidisciplinary Association for Psychedelic Studies, IPI runs a year-long, 200-hour psychedelic-assisted therapy training covering psilocybin, ketamine, and MDMA-assisted therapy. He is the medical director of the Integrative Psychiatry Center of Boulder, CO, providing integrative psychiatry for a broad range of conditions and ketamine-assisted psychotherapy for treatment-resistant depression and PTSD.
In addition to his clinical practice and teaching, Will has been involved with several studies sponsored by MAPS, investigating MDMA-assisted psychotherapy for chronic, treatment-resistant PTSD, now nearing the end of Phase III under break-through designation by FDA.
Will is a diplomate of the American Board of Integrative Medicine (ABOIM). He earned his MD from Vanderbilt University and his BA from the University of Pennsylvania.