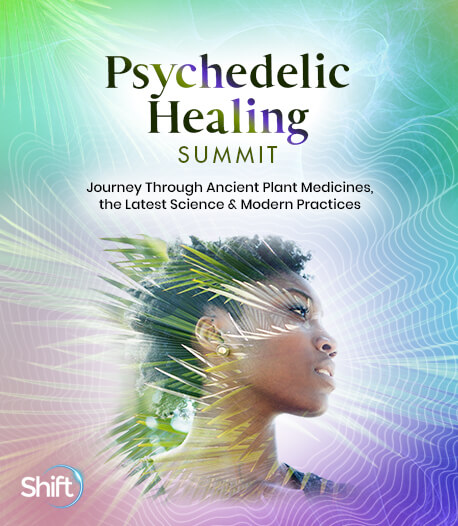 Program & Replays
Contemporary Psychonauts on Creating a Thriving Psychedelic Future
Broadcast on April 28, 2022
With Dennis McKenna, PhD & Paul Stamets
Hosted by Dream Mullick
Paul Stamets and Dennis McKenna, two leading luminaries in the psychedelic renaissance, investigate the paths by which sacred medicines can help carry us into the future.
The opinions expressed here are those of the author/presenter and are not representative of Shift Network employees, customers, or other presenters.
Love this Speaker and What They Have to Say?
It can be yours to keep... forever.
Get lifetime access to the summit and bonus material by upgrading now!
UPGRADE HERE
Dennis McKenna, PhD
President & Principal Founder, McKenna Academy of Natural Philosophy
Dennis McKenna's research has focused on the interdisciplinary study of Amazonian ethnopharmacology. He has conducted extensive ethnobotanical fieldwork in the Peruvian Amazon. 
His doctoral research (University of British Columbia,1984) focused on the ethnopharmacology of ayahuasca and oo-koo-he, two tryptamine-based hallucinogens used by indigenous peoples in the Northwest Amazon. He is a founding board member of the Heffter Research Institute, and was a key organizer and participant in the Hoasca Project, the first biomedical investigation of ayahuasca. He is the younger brother of Terence McKenna. From 2000 to 2017, he taught courses on Ethnopharmacology and Plants in Human affairs at the Center for Spirituality and Healing at the University of Minnesota. In 2019, in collaboration with colleagues, he incorporated a new non-profit, the McKenna Academy of Natural Philosophy. He emigrated to Canada in the spring of 2019 with his wife Sheila, and now resides in Abbotsford, B.C. 
Paul Stamets
Paul Stamets, speaker, author, mycologist, medical researcher, and entrepreneur, is considered an intellectual and industry leader in fungi: habitat, medicinal use, and production. He lectures extensively to deepen the understanding and respect for the organisms that literally exist under every footstep taken on this path of life. His presentations cover a range of mushroom species and research showing how mushrooms can help the health of people and planet. His central premise is that habitats have immune systems, just like people, and mushrooms are cellular bridges between the two. Our close evolutionary relationship to fungi can be the basis for novel pairings in the microbiome that lead to greater sustainability and immune enhancement.

Paul's philosophy is that "MycoDiversity is BioSecurity." He sees the ancient Old Growth forests of the Pacific Northwest as a resource of incalculable value, especially in terms of its fungal genome. A dedicated hiker and explorer, his passion is to preserve and protect as many ancestral strains of mushrooms as possible from these pristine woodlands. His research is considered breakthrough by thought leaders for creating a paradigm shift for helping ecosystems worldwide.