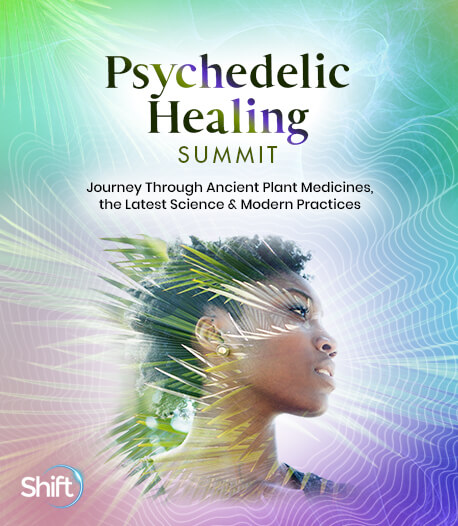 Program & Replays
Sacred Reciprocity: Honoring the Medicines and Their Lineage Keepers
Broadcast on April 28, 2022
With Don Aurélio Diaz Tekpankalli & Erika Gagnon
Hosted by Dream Mullick
Why is it essential that practitioners of psychedelics move from an extractive mindset into a dynamic practice of honoring the lineage and sanctity of these medicines? Join Aurelio Diaz Tekpankall and Erika Gagnon for a profound and transformative conversation that will leave you inspired and grounded.
The opinions expressed here are those of the author/presenter and are not representative of Shift Network employees, customers, or other presenters.
Love this Speaker and What They Have to Say?
It can be yours to keep... forever.
Get lifetime access to the summit and bonus material by upgrading now!
UPGRADE HERE
Don Aurélio Diaz Tekpankalli
Chief of chiefs of the Sacred Fire of Itzachilatlan
Don Aurélio was born in Mexico, in the Michoacán region, in 1950. Like many Mexican adolescents, he emigrated with his family to Chicago, a city where he became a famous muralist. It was in this period that he became actively and spiritually involved with the Red Road, that is, in the tradition of the Native Americans, thus reactivating the teachings of his Purépecha grandfather.
In 1992, to protest against the 500 year anniversary of the Spanish conquest, he organized the first Walk for Peace and Dignity crossing the American continent from north to south, claiming that indigenous peoples in the Americas are still very present. The following year he was invited to the United Nations to participate in the Declaration of the Rights of Indigenous Peoples. In the years that followed, Don Aurélio traveled throughout Europe for more than 30 years to share ceremonies, present instruments to instruct, consecrate leading men and women dedicated to carrying out sacred ceremonies, and ordain and give instruction. For 13 years he directed a vision quest in Spain, thus regrouping people from all over Europe, achieving more than 33 countries affiliated with the Sacred Fire of Itzachilatlan.

Spiritual heir to great masters of the north and south, Tekpankalli quickly had the vision that all the people who pray around a fire are one people, and this sacred fire, called "Itzachilatlán," can accommodate all the medicines of the land. He was one of the first spiritual leaders to appoint women and Caucasians as leaders in this tradition. Many spiritual places in the world have arisen under his initiative, places in which ceremonies, Sun Dances, and Dances of the Spirits are now performed.
When he is not traveling, Don Aurélio is in his native Mexico, in the land he calls "Tamoanchán," Paradise, where he likes to paint and perform ceremonies. He has recently been recognized for his work on a continental scale by the University of Anthropology in Mexico City.
Erika Gagnon
Ceremonial Leader & Wisdom Keeper
Erika Gagnon is a Canadian ceremonial leader, wisdom keeper, medicine carrier, and "curandera." She has walked a medicine path and the Red Road for over 27 years, working with Indigenous elders from North and South America, and their ceremonies, traditions, medicinal plants. and altars. With the blessings of her elders to continue their traditions, she leads temazcal (sweat lodge), tobacco, water blessing, and other healing ceremonies, as well as personal healing sessions.