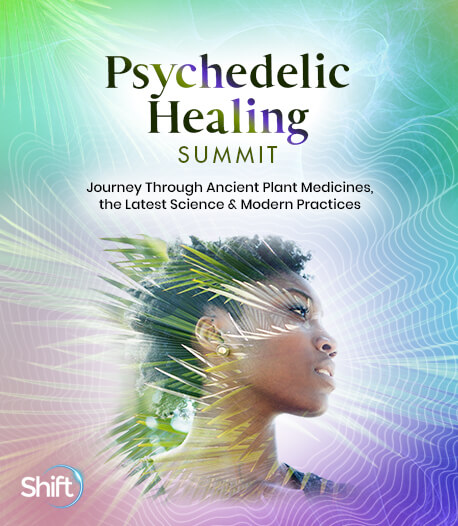 Program & Replays
Weaving the Fabric of Humanity Together Through Prayer & Practice
Broadcast on April 28, 2022
With Grandmother Flordemayo & Jyoti Ma
Hosted by Dream Mullick
Open to surprise, delight, and adventure with the inspiration of Grandmother Flordemayo and Jyoti Ma as they guide you through prayerful engagement with sacred medicine.
The opinions expressed here are those of the author/presenter and are not representative of Shift Network employees, customers, or other presenters.
Love this Speaker and What They Have to Say?
It can be yours to keep... forever.
Get lifetime access to the summit and bonus material by upgrading now!
UPGRADE HERE
Grandmother Flordemayo
Mayan Elder, Curandera, Universal Healer, Visionary & Founder of The Path
Raised by her mother, who was a midwife, Grandmother Flordemayo grew up in the highlands of Central America in a family of Mayan healers. She travels the globe to share healing and foster a more spiritual understanding among humanity.
She founded The Path Inc., a 501(c)3 organization dedicated to the conservation and preservation of heirloom and heritage seeds. Grandmother Flordemayo is a founding member of the Church of the Spiritual Path, the Confederation of Indigenous Elders of America, the Institute of Natural and Traditional Knowledge, and the International Council of Thirteen Indigenous Grandmothers. She's a regular contributor to courses and talks for The Shift Network. 
Jyoti Ma
Founder, The Fountain and Vision Keeper & Co-Founder, Center for Sacred Studies
Jyoti Ma is an internationally renowned spiritual teacher. She has cultivated projects that demonstrate ways of life that honor the Earth and all peoples. As the Grandmother Vision Keeper of the Center for Sacred Studies, she co-founded Kayumari with spiritual communities both in America and Europe. Other projects she has helped to convene are the International Council of Thirteen Indigenous Grandmothers and the Unity Concert. She is also the founder of The Fountain. Its mission is to restore an economic model that is based on reciprocity and collaboration guided by Nature and the Sacred. She serves as a delegate of the Mother Earth Delegation of United Indigenous Nations. And it is through this current work in collaboration with the Fountain that a global Sacred Territories Initiative is evolving to protect Mother Earth's sacred sites and Her Original Peoples. 
Jyoti has devoted her life to bringing unity to the planet by facilitating the development of alliances between individuals who are the guardians of indigenous culture and traditional medicine ways. Through this work, collaborative relationships with organizations that are focused on economic, social, and environmental solutions have developed, creatively addressing the global challenges of our times.