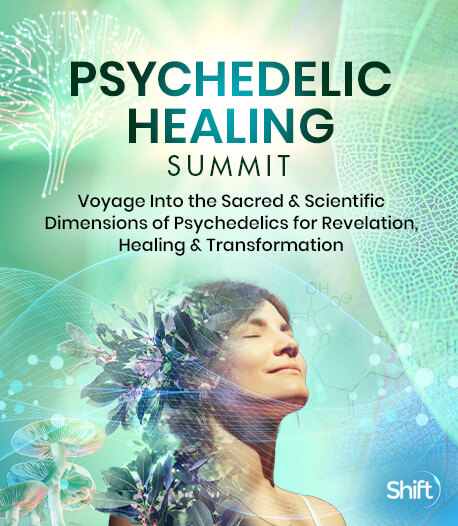 Program & Replays
Exploring Creativity, Ceremony & the Healing Powers of Microdosing
With Laura Dawn, MSc & Xochitl Kusikuy Ashe
Hosted by Dream Mullick
The practice of microdosing sacred medicines has been used for millennia. In this session, you'll discover how these practices can help you, and how you can engage with this ancestral wisdom in a respectful and healing way.
The opinions expressed here are those of the author/presenter and are not representative of Shift Network employees, customers, or other presenters.
Laura Dawn, MSc
Host of The Psychedelic Leadership Podcast, Integration Mentor for Leaders
Laura Dawn is host of The Psychedelic Leadership Podcast, and a microdosing mentor and plant medicine integration guide for changemakers, thought leaders, entrepreneurs, and creators.
Through her signature Mastermind Programs and visionary retreats, Laura Dawn weaves together science with the wisdom teachings of Eastern philosophy to teach you how to mindfully explore psychedelics and sacred plant medicines as powerful visionary tools for inner transformation and creative manifestation. Through mindset, mindfulness training, and somatic coaching, she inspires you to expand the boundaries of what you believe is possible, embarking on the path of heart-centered leadership to influence meaningful change.
Laura Dawn, a lifelong entrepreneur, has spent two decades exploring altered states of consciousness. She is completing a master's degree specializing in creativity and change leadership — exploring the intersection between psychedelics and creative problem-solving, to help leaders and teams unlock innovative solutions to the complex challenges we collectively face.
Xochitl Kusikuy Ashe
5th-Generation Peruvian Andean Medicine Woman, Teacher, Herbalist & Healer
Xochitl Kusikuy Ashe has been a teacher and guide in one-on-one mentorships, workshops, and ceremonies both internationally and in the U.S. for the past 27 years. At the age of 16, she became the first female in five generations of men to be initiated into the healing traditions of her Peruvian ancestral lineage. She is a medicine woman in the Peruvian Andean tradition and has worked with sacred plant medicines since the time of her initiation.
For the past 23 years, she has apprenticed under her godfather, a Mazatec medicine man of the ancient tradition of healing with the nti-si tho, santitos, or psilocybin mushrooms. She is a professionally trained herbalist, an internal family systems (IFS) therapy practitioner, and a specialist in the ceremonial use of cacao and psilocybin mushrooms. In her practice, Xochitl focuses on healing generational trauma, and the ways in which that trauma impairs our ability to thrive, create wealth, and have a positive impact on the world.
The founder of Magical Medicine Journeys, an Indigenous women-owned retreat company that offers legal Mazatec psilocybin mushroom retreats in Mexico, Xochitl's mission is to honor the traditional Indigenous knowledge and ceremony of sacred plant medicine while providing authentic and powerful life-changing experiences. She is also faculty at Esalen Institute and Microdosing Institute.