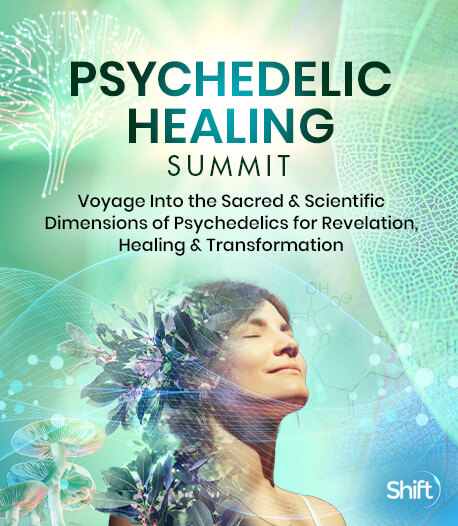 Program & Replays
How Psychedelics Can Help Heal & Integrate Ancestral and Intergenerational Trauma
With Akua Ofosuhene & Hanifa Nayo Washington
Hosted by Dream Mullick
How can we connect with the deepest roots of our human experience — and heal the trauma that our bloodlines carry? Join Akua Ofosuhene and Hanifa Nayo Washington for a profound and soulful exploration of how psychedelics serve to resolve intergenerational, ancestral, and personal trauma.
The opinions expressed here are those of the author/presenter and are not representative of Shift Network employees, customers, or other presenters.
Akua Ofosuhene
Founder of African Spiritual Practices Events
Akua Ofosuhene found out four years ago that her teenage son had been groomed into county lines drug dealing — a practice where young people are pressed into drug dealing far from home for up to two weeks at a time. The shame and guilt brought on depression, high blood pressure, and a cancer scare. Although the police and social and youth services agencies were "doing their best," Akua realized that outdated practices were not working, and she had to find a different way. Akua learned about psychedelic medicines, alternative healing modalities, and African spirituality. By putting these together, she was able to treat her depression and eventually get her son out of the drug dealing ring.
Last year, Akua founded the African Spiritual Practices event in London as a platform to share all that she has learned. She advises parents dealing with the effects of gang activity and helps ex-cult members escaping coercive control. She also advises on intentions and integration while working with psychedelic medicines.
Hanifa Nayo Washington
Hanifa Nayo Washington (she/her/hers) is a social entrepreneur, cultural producer, and healing justice practitioner with 20 years in nonprofit leadership. Hanifa, a facilitator, reiki master practitioner, and creative, works at the intersection of mindfulness, place making, and social justice to create organizations, gatherings, spaces, and experiences rooted in the values of beloved community. 

As the co-founder and the chief strategy officer for fireside project, Hanifa supports the design, facilitation, and communication of Fireside Project's mission, vision, strategic initiatives, and future goals.

Hanifa Nayo is also the co-founder and organizing principal of One Village Healing, an online BIPOC-centered healing, resilience, and psychedelic wellness space. She is in her fourth year as a lead facilitator of the New Haven Community Leadership Program, whose mission is to equip, support, and inspire the practice of values-based collaborative leadership.