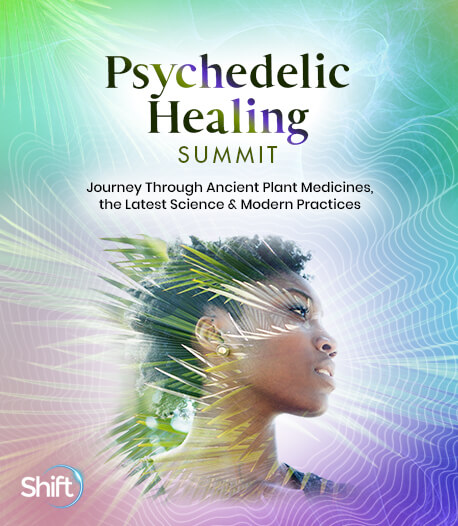 Program & Replays
Death & Psychedelics: Bridging Science and the Sacred
Broadcast on April 29, 2022
With Anthony P. Bossis, PhD & Mary P. Cosimano
Hosted by Dream Mullick
One day, we all will transition beyond this living world — and psychedelic medicines can help prepare you for this journey. Anthony Bossis, PhD, and Mary Cosimano explore how the ancestral and the empirical weave together, sharing both cutting-edge research and deep experiential wisdom to banish fear and invite sacred awe around death and dying.
The opinions expressed here are those of the author/presenter and are not representative of Shift Network employees, customers, or other presenters.
Love this Speaker and What They Have to Say?
It can be yours to keep... forever.
Get lifetime access to the summit and bonus material by upgrading now!
UPGRADE HERE
Anthony P. Bossis, PhD
Clinical Assistant Professor of Psychiatry , NYU School of Medicine
Anthony P. Bossis, PhD is a clinical psychologist and clinical assistant professor of psychiatry at NYU School of Medicine and an adjunct professor of classics and religious studies at the University of Ottawa. He is a researcher at the NYU Center for Psychedelic Medicine and since 2006 has been conducting FDA-approved clinical research with the psychedelic compound psilocybin. Dr. Bossis was director of palliative care research and co-principal investigator on a clinical trial demonstrating a significant reduction in emotional distress from a single psilocybin session in persons with cancer, specifically, a rapid decrease in depression, anxiety, hopelessness, and demoralization along with improvements in spiritual well-being and quality of life. He is study director and lead therapist on an FDA-approved clinical trial investigating a psilocybin-generated mystical experience upon religious leaders. Subjective features of a psychedelic-generated mystical experience include unity, sacredness, transcendence, and a greater connection to deeply felt emotions including that of love. His primary research interests for the study of psychedelics are for the treatment of end-of-life existential distress and advancing our understanding of consciousness, meaning, and spirituality.
Dr. Bossis is a training supervisor of psychotherapy at NYU-Bellevue Hospital Center and co-founder and former co-director of the Bellevue Hospital Palliative Care Service. He is a faculty member at The Center for Psychedelic Therapies and Research at the California Institute of Integral Studies and for the Art of Dying Institute / New York Open Center. Dr. Bossis is on the editorial board of the Journal of Humanistic Psychology and a guest editor (with Charles Grob, M.D.) for the journal's Special Series on Psychedelics. He has authored numerous book chapters and publications on psychedelics and palliative care, spirituality, and end-of-life existential distress. He has a long-standing interest in comparative religion and mystical experience and on the interface of psychology and spirituality. He maintains a private psychotherapy and consulting practice in NYC.
Mary P. Cosimano
Director of Guide/Facilitator Services
Mary Cosimano, LMSW, is currently with the Department of Psychiatry and Behavioral Sciences at the Johns Hopkins University School of Medicine. She is the Director of Clinical Services for the Center for Psychedelic and Consciousness Research (CPCR) and has served as study guide and research coordinator for the psilocybin studies for 22 years. During that time, she has been a session guide, involved with all the psilocybin studies, and has conducted close to 500 study sessions. She has trained post clinicians, post doctorate fellows, and research assistants as assistant guides and has administered the psychological evaluations for psilocybin studies as well as other studies in the Behavioral Biology Research Unit. In addition to her work with the psilocybin studies, she has been involved in the psilocybin and Club Drug studies (Salvia Divinorum and Dextromethorphan). She taught individual and group meditation to breast cancer patients in a Johns Hopkins research study and teaches at California Institute to Integral Studies (CIIS) for their Psychedelic-Assisted Therapies and Research program (CPTR) and conducts trainings for therapists in psychedelic psychotherapy. In 2003 she started and has maintained a meditation group for employees in her department. She also has 15 years of experience with direct patient care as a hospice volunteer.