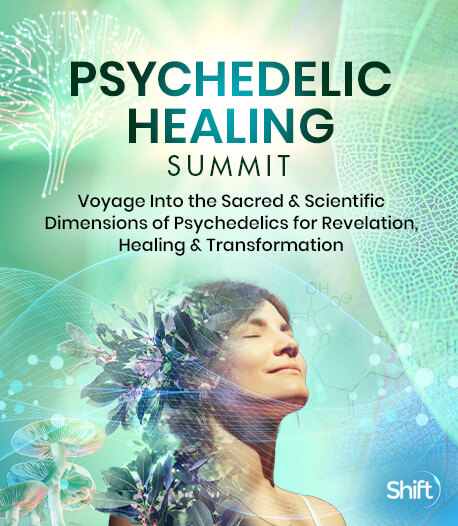 Program & Replays
Embody the Sounds of the Jungle
With Aya Shakti
Hosted by Dream Mullick
Explore the art and science of ikaros — indigenous songs that guide, inspire, and sanctify sacred psychedelic healing ceremonies.
The opinions expressed here are those of the author/presenter and are not representative of Shift Network employees, customers, or other presenters.
Aya Shakti
Medicine Carrier, Founder of AyaShakti
Born to a native mother along a river in northeast Brazil, Aya Shakti descends through a long line of healers from the Tupi-Guarani tribe. Unfortunately, as a child, she was separated from her parents and indigenous roots only to experience a traumatizing upbringing. Shielded from her past, she grew up knowing something was not right. Life had a plan through pain and suffering, where she would discover her true purpose.
During the past decade, she has been studying in the Ashaninka lineage of the Peruvian Amazon under the tutelage of Maestro Juan Flores. 
She spends her time forging deep relationships with the plants and spirits of the Earth and beyond. She is also involved with the Yawanawa tribe of Brazil and supports their community as she learns from their leaders.
In her pursuit of truth, she has drawn from the wisdom of indigenous cultures worldwide. She has also studied at the Omega Institute in New York, is a trained meditation teacher through the Art of Living Foundation, and is a certified Yoga Alliance instructor.
Using her knowledge of indigenous and western culture, she builds bridges of understanding that support her vision of unity and peace. Her loving presence truly speaks for itself.