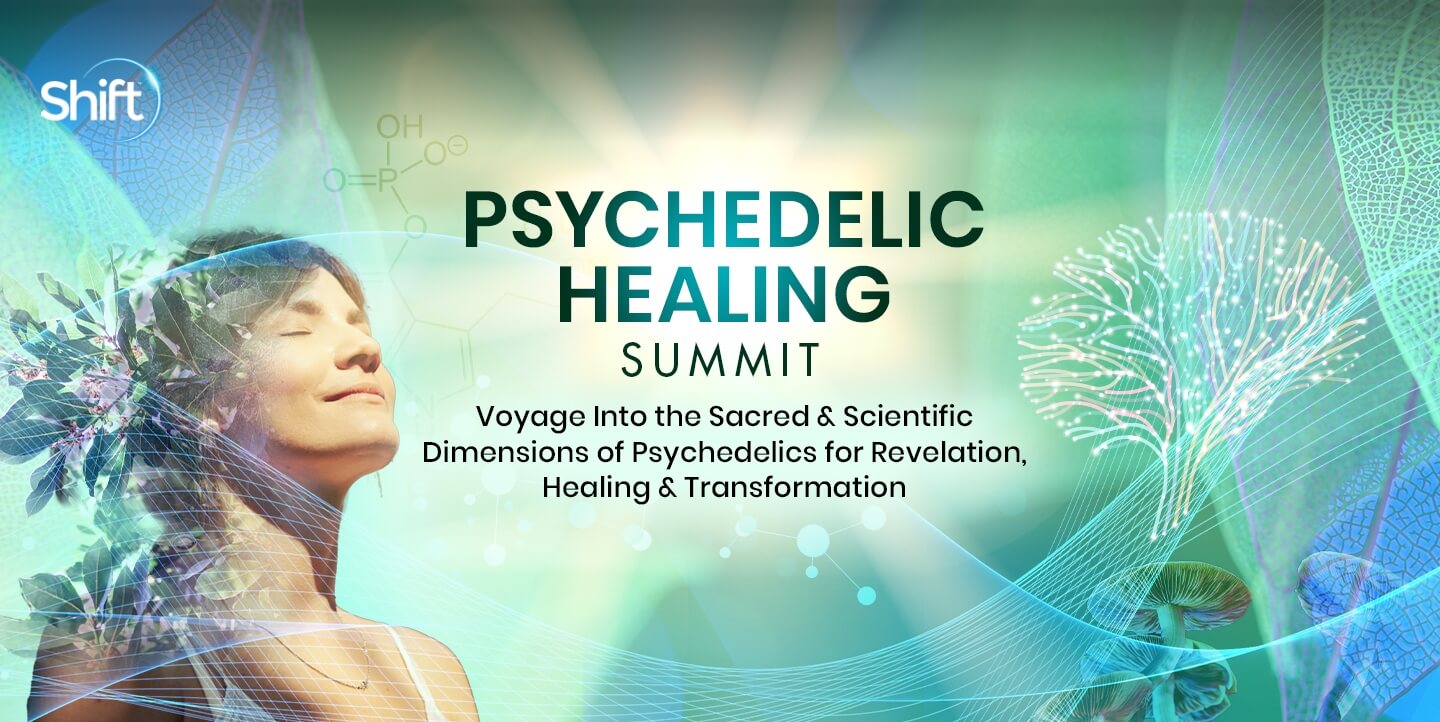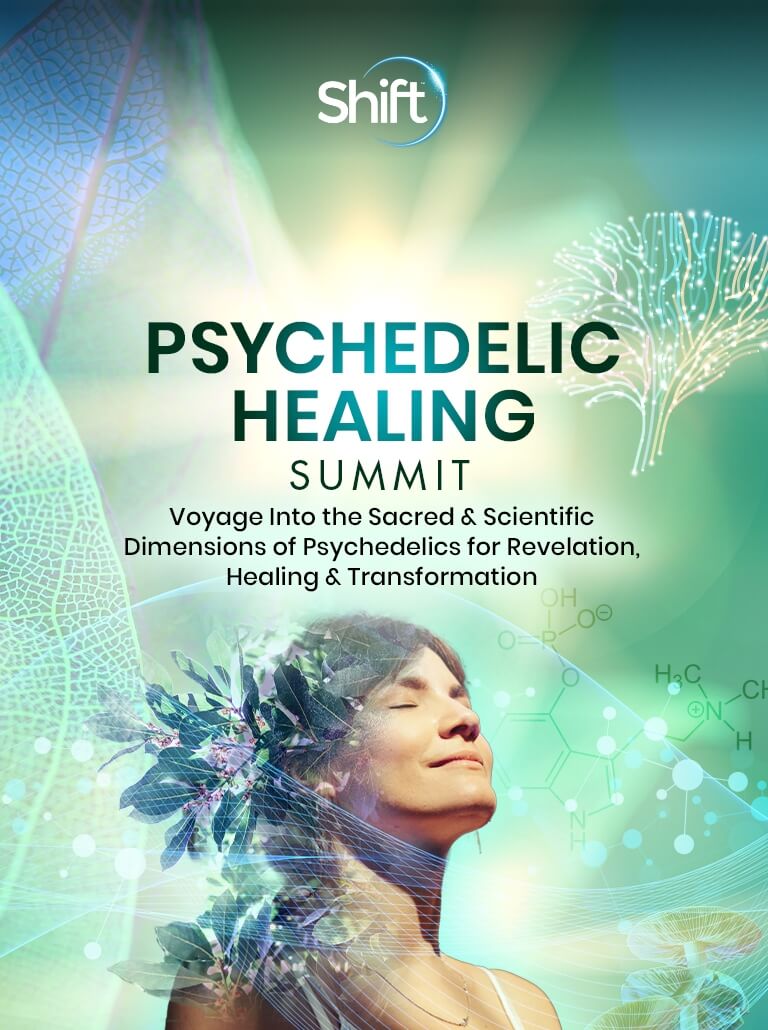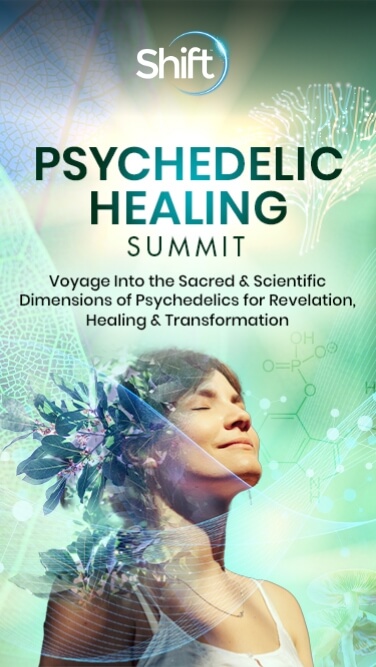 During this groundbreaking series, you'll discover:
What we're learning about microdosing with psychedelics to address anxiety, trauma, and burnout
Promising therapeutic trials examining the use of psilocybin to treat tobacco addiction, major depressive disorder, and cancer distress
How you can integrate somatic experiencing tools to enhance your healing explorations with sacred plant medicine
The healthiest and most respectful protocols to use with master plants
Ways in which the psychedelic renaissance can perpetuate historical trauma and colonialism, or help our society evolve to a place where we experience greater harmony with each other and the Earth
How to use breathwork, prayers, and visualizations to develop a relationship with the spirits of the medicines — even without ingesting them
Discover the Latest Information on the Emerging Field of Psychedelics From Reputable, Trustworthy, and Ethical Sources
Sign up now to receive these FREE recordings and to be notified about our next Psychedelic Healing Summit series:
How to Safely Unlock Your Mystic Brain with Psychedelics and Sacred Plant Medicines with Marie Mbouni, MD
How Psychedelic Therapy is Different with Will Van Derveer, MD
Featured Speakers

Puma Fredy Quispe Singona
Long Distance Healing With Master Plants

Xochitl Kusikuy Ashe
Microdosing Psilocybin as Ancestral Practice

Paul Stamets
Psilocybin: A Bridge Across Cultures

Dr. Ron Siegel
Learning From Non-Ordinary States: Mindfulness, Compassion, and Psychedelic-Assisted Psychotherapy

Laura Dawn, MSc
Flipping the Script: Exploring the Intersection Between Psychedelics & Creative Cognition

Dr. Marie Mbouni
How to Safely Unlock Your "Mystic Brain" With Psychedelics and Sacred Plant Medicines

Zach Leary
How to Use Psychedelics in the 21st Century

Dr. Andrea Pennington (aka DaeEss 1Dreah)
Changing Your Narrative With Psychedelics

Gül Dölen, MD
Reopening Critical Periods in the Brain With Psychedelics

Claudia Cuentas MA, LMFT, SEP
The Intersection of Psychedelics and Mindfulness: A Pathway to Grounded Transformation

Rutury Temay
Sharing Traditional and Sacred Medicine With the World

Paul F. Austin
The Art and Science of Microdosing: Exploring the Potential of Psychedelics for Self-Improvement

Dr. Ali Maya
Embrace: A Practice for Optimal Healing and Transformation in Plant Medicine Journeys

Abuelo Antonio Oxté
Psychedelic Mayan Vision

Xochi Bucuru
Healing as a State of Consciousness

Dr. Shamini Jain
Sacred Sound and Spiritual Healing: The Role of the Biofield

Jennifer Montjoy, PhD, Psychiatric NP-BC
Bridging Spiritual and Mental Health With Psychedelics

Maya Shetreat, MD
The Master Plant Experience: The Science, Safety, and Sacred Ceremony of Psychedelics

Rachel Harris, PhD
Swimming in the Sacred: Wisdom From the Psychedelic Underground

Scott Shannon, MD
Reflections on 40 Years in the Psychedelic Space: Research, Clinical Practice & Transformation

Susan Beaulieu, MPP
Relationship, Reciprocity, Integration, and Interconnection: An Indigenous Perspective on Healing Trauma With Psychedelic Medicines

don Oscar Miro-Quesada
Reverence, Ritual, and Renewal: A Glimpse Into the Psychedelic Bedrock of Peruvian Folk Healing

Dr. Beatriz C. Labate
Understanding Indigenous Cultures: A Crucial Step in Establishing Connections with Sacred Medicines

Joe Tafur, MD

Darryl Slim
The Cycle of the Way of Life

Christine Diindiisi McCleave, MA
Indigenous Healing With Traditional Entheogens

Martina Drassl
Integration and Practice With Sacred Plant Medicine

Shiri Godasi, MA
From Psychedelic Integration to Creative Leadership

Will Van Derveer, MD
How Psychedelic Therapy Is Different

Rainbow Lopez, MA, FNTP, HTMAp
Finding Your Own Spirituality Through Psychedelic Ceremonies

Candace R. Lewis
Your Molecules Respond to Your Experiences

Jamie Beachy, PhD, MDiv
Psychedelics and Religious Experience

Rael Cahn, MD, PhD
The Connection Between Neuroscience, Mindfulness Practices & Psychedelics

Matthew W. Johnson, PhD
Connecting the Psychedelic Dots: Transdiagnostic Psilocybin Healing of Tobacco Addiction, Depression, and Cancer Distress

Robin Flynn
With Series Host: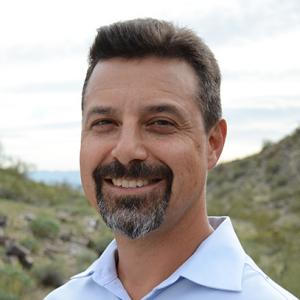 Joe Tafur, MD
Integrative Family Physician & Co-Founder of Modern Spirit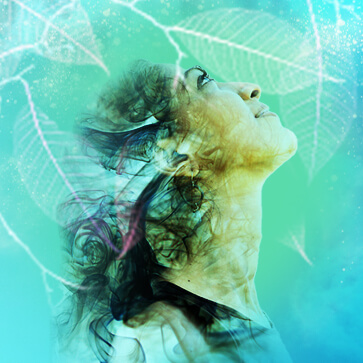 Curious About the Explosion of Interest in Psychedelics as a Healing and Consciousness-Expanding Modality?
For generations, sacred medicines have been part of Indigenous culture. Now, as these powerful substances are gaining popularity globally, it can be both exciting and bewildering to navigate the complexities of this arena.
If you've heard about psychedelics as a tool for healing, creativity, and accessing higher consciousness — yet have heard about the dangers and unethical practices some guides employ — this series is for you.
The Psychedelic Healing Summit series is more than just a rundown of the latest clinical research — it's a voyage into the wisdom, intelligence, and integration of psychedelics and plant medicine blended with modern medical applications.
Not only will you learn about sacred plant medicine, Indigenous beliefs and traditions, and the latest psychedelic research…
… you'll also safely explore techniques and practices that can offer deep healing and expansion of your consciousness.
Here's what our psychedelic healing experts have to share with you:
| | |
| --- | --- |
| | Puma Fredy Quispe Singona will guide you to connect with the spirits of master plant medicines Ayahuasca and San Pedro through prayers, visualizations, and breathwork to bring in powerful healing. |
| | Paul Stamets will discuss the healing potential of psilocybin mushrooms, plus the synergistic effects created when they're combined with lion's mane mushrooms. |
| | Marie Mbouni, MD, will address how you can prepare yourself before, during, and after using psychedelics — in order to unlock and sustain your "mystic brain" without creating a new traumatic experience. |
| | Laura Dawn will explore how sacred plant medicines are profoundly valuable tools for cultivating creative cognition, including problem-solving and creative thinking — and why we need these skills now more than ever. |
| | Dr. Ronald D. Siegel will reveal what research in mindfulness, compassion, and psychedelic-assisted psychotherapy can teach you about the causes of human psychological suffering and its alleviation. |
| | Claudia Cuentas will share an Indigenous perspective for conceptualizing trauma and trauma recovery that uses creativity and art as healing forms. |
| | Zach Leary will review the recent history of psychedelics in the Western hemisphere, and how these medicines can best be used in the 21st century. |
| | Dr. Ali Maya will talk about the importance of wise preparation, navigation, and integration of psychedelic plant medicine explorations. |
| | Dr. Andrea Pennington will share that by using the narrative therapy program LifeWriting, together with psychedelics and guided meditation practices, you can connect with your subconscious inner child and inner critic. |
| | Xochitl Kusikuy Ashe will explore taking a more ceremonial approach to microdosing, using it to heal depression, anxiety, and ancestral trauma as well as for connecting you more deeply to the Earth. |
| | Rutury Temay will talk about the importance of creating — through rituals and ceremonies — a medicine plan that connects with everything around you. |
| | Paul F. Austin will discuss the practice of microdosing — taking tiny amounts of psychedelic substances to enhance cognitive abilities, increase creativity, and alleviate anxiety or depression. |
| | Gül Dölen, MD, will reveal how psychedelics can reopen developmental pathways for nervous system maturation — expanding the potential scope of disorders that psychedelics might be used to treat. |
| | And much more... |
Open Up New Pathways to Healing, Creativity, and Connection
As recent clinical studies show, psychedelic medicines have high levels of efficacy when paired with other treatments like therapy in treating depression, post-traumatic stress disorder (PTSD), addiction, and a range of other challenges.
While psychedelic healing is an emerging frontier of modern Western mental health and wellness, it's been an integral part of many Indigenous cultures, which have used psychedelics to receive wisdom and offer healing to their communities for thousands of years.
This transformative series invites you to expand your knowledge, discover ways to deepen your inner healing, and connect authentically with others on our collective healing path.
Together, we'll create a safe and knowledgeable foundation to empower you to determine if psychedelics are a good choice for you. You'll learn essential, practical things like how to find a reputable, experienced guide…
… how to prepare for, navigate, and integrate your plant medicine explorations… how to use somatic experiencing tools to enhance your healing… respectful and responsible approaches to working with master plants…
… and how the "embrace" process can help you transform difficult moments into meaningful healing and liberating experiences.
With guidance from our expert speakers, you'll be more prepared to understand how psychedelics can help you tap into your innate healing intelligence… expand your consciousness… and access deeper levels of creativity — along with a community of like-minded seekers.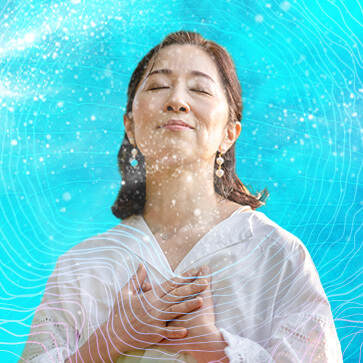 Here's what participants had to say about previous years' Psychedelic Healing Summit…
"You guys are changing the world!"
I always learn the most amazing things on this network! You guys are changing the world!
— Hannah, Eureka, California
"The topics were so diverse and so well covered; this was a godsend for me."
This was the first time I have ever signed up for or looked into psychedelic healing. I have heard from others about their own experiences, and being someone who has lived through a significant amount of trauma and who has the tendency to overthink things, this summit was a perfect opportunity for me to get a lot of information and gain a whole lot of knowledge from many different sources that would have taken me decades to find and learn. The topics were so diverse and so well covered; this was a godsend for me.
— Jewel Z., Anchorage, Alaska
"People's words and wisdom were so powerful; it felt like all my ancestors were listening through me and helping me to reconnect with them and with my origins."
People's words and wisdom were so powerful; it felt like all my ancestors were listening through me and helping me to reconnect with them and with my origins. I am happy to know that there are people out there all over the world with a vision for this wonderful planet and its peoples, and their message and their work not only affect the people closest to them, but thanks to this web, many more, me included.
— Estonian woman in France
"An absolutely incredible, rich experience."
An absolutely incredible, rich experience. All the presenters shared valuable field knowledge and shared life experiences that left me in awe. Thank you so much. I'll definitely be coming back for more.
— Grace, Sydney, Australia
"So grateful for this community for sharing their stories, knowledge, and wisdom."
This summit answered many questions I've had about my recent ceremony with psychedelic plant medicines. I felt lost for a while and I am glad I found a tribe of people who have gone through similar experiences. Hearing their stories made me feel and understand that I am not alone. So grateful for this community for sharing their stories, knowledge, and wisdom. I am overly excited about the future! All is love!
— Leticia Becerra, Los Angeles, California
"Love Love LOVED everything!"
Love Love LOVED everything! I recently started using psychedelics to heal myself, and this made my foundation even stronger. I learned so many new things that helped close the gap in my understanding of these ancient medicines. I enjoyed all the presentations and having Dream as a host! Keep doing amazing things, Light Workers of the world!
— Deidre Andaya, Silverdale, Washington
"A definite watch. Thank you!"
This summit was phenomenal. It brought together such a varied number of experts in the field of psychedelic medicine, which allowed for a broad discussion and information to be shared and exchanged. I had many wonderful insights throughout the summit, which generated many questions and thoughts. A definite watch.
— Tiffany, Australia
"Being able to listen to Paul Stamets and Dennis McKenna speak together was an opportunity of a lifetime, and I can't wait for the next summit!!!"
The Psychedelic Healing Summit was a truly enlightening experience in regards to the level of knowledge I gained about the history, potential, and scientific research of various forms of psychedelic molecules. As a graduating college student from Cal Poly, I still had not learned anything about the medicinal components of psychoactive drugs, and before this year, had only known them from social experience to be mind-bending/harmful party drugs. After attending this summit, I realized I couldn't have been more wrong. Being able to listen to Paul Stamets and Dennis McKenna speak together was an opportunity of a lifetime, and I can't wait for the next summit!!!
— Owen
Co-Sponsors